CONSTRUCTION

Chemsphere does not just dig a hole in the ground. We build pools where aesthetic designs meet functional needs.Chemsphere pool specification combined with years of experience plus our state of the art filtration and circulation systems assures you an almost maintainance-free enjoyment.
SUPPLIES

Chemsphere supplies complete pool equipment and accessories, water features, etc. Chemsphere sources the products from the US, Europe and Australia.
POOL CHEMICALS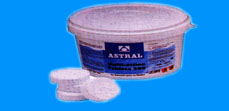 Proper maintainance of pool requires the right chemicals. Chemsphere keeps in stock a variety of chemicals to keep your pool properly sanitized and sparkling clean all the time.